Heyy everyone! Today I have a very fun and easy DIY box / desk organizer tutorial for you. Its really simple and easy to make and it looks so cute!!.
If you don't already know let me give you some background!
This pattern is part of bigger project that I have been preparing for a while. I am doing a room makeover on a budget using mainly crochet and some other DIYs!! I'am a big believer that our surrounding space affect our mood and productivity levels and I find my self more productive and happy when I have a place that is organized and looks pretty.
Also my room is the space where I work on my blog, sit down and chill, study, and even workout!! so basically If I don't have a pilates class to teach or a family commitment I'll be in my room (coz am an extremely introverted human being and I like it) :D. Hence I always want to add new things to my room, make it prettier and more functional that's why I have created this room makeover series!!
Through out this series you will find cute decorative items as well as some functional/ storage solution items too. So If you are interested to see the rest of the series sign up here and receive all the updates, the free patterns and tutorials as well as the reveal of the before and after!!
Check the other patterns and tutorials that I have already released:
Pin it for later!!

Things you are going to need for this:
Roughly 90 CM/35 Inches lace trims of your choice. Again mine was from my local store. But I linked you very similar ones that I think would go great with the pattern (keep in mind if you are making a bigger basket you will need more)
Here are some colorful ones that I think would look so cute too! Multi-colored tassel fringe trim, and Tassel trim, tassel net fringes.
Instructions:
Measure the height of you box.
Put your box on the craft paper.
Add 4 cm/1.6 inches to the height then cut the craft paper with a cutter and a ruler or scissors.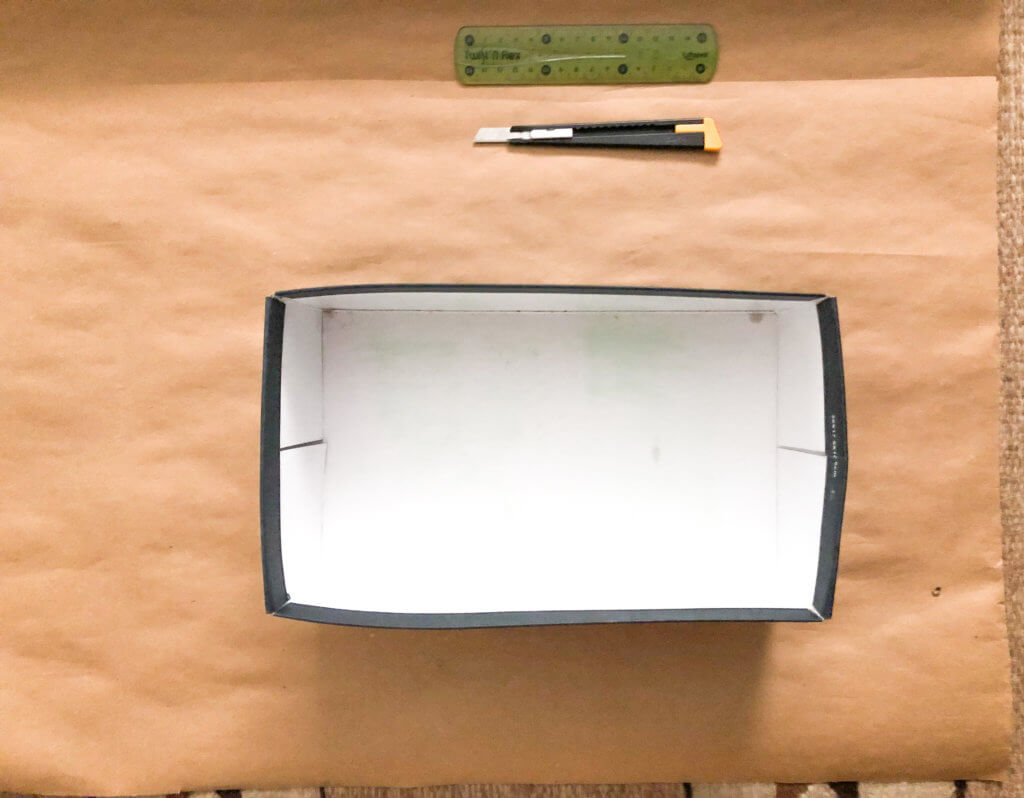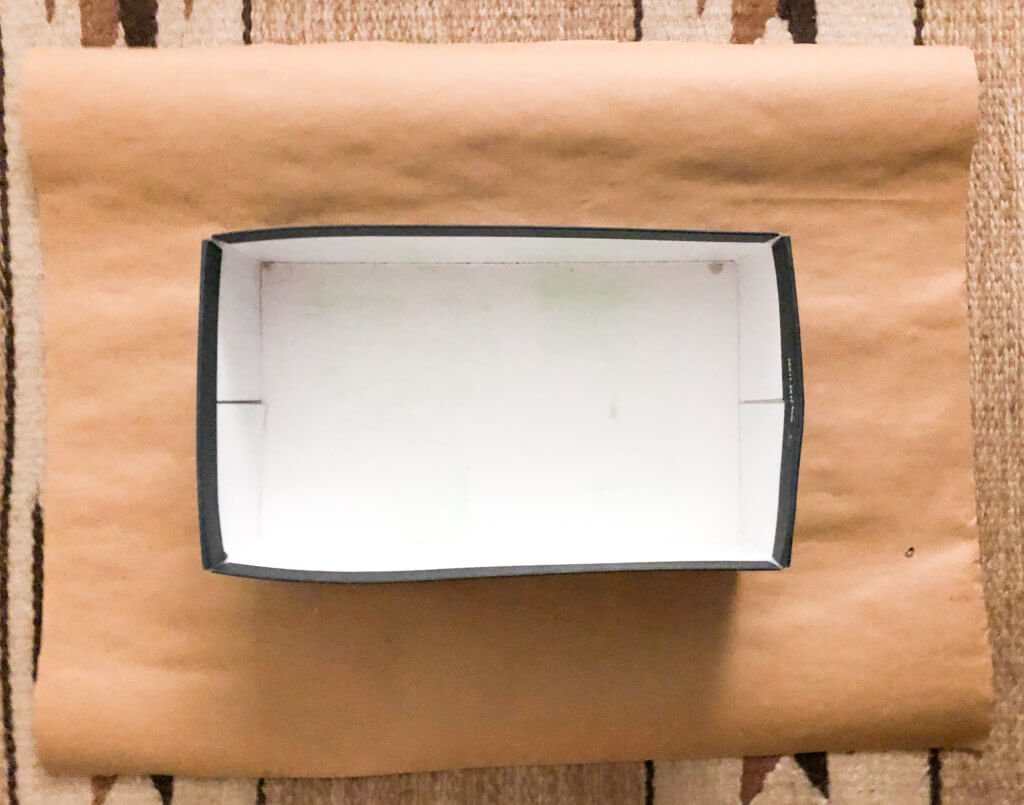 Now cut the corner squares as you see in the picture bellow.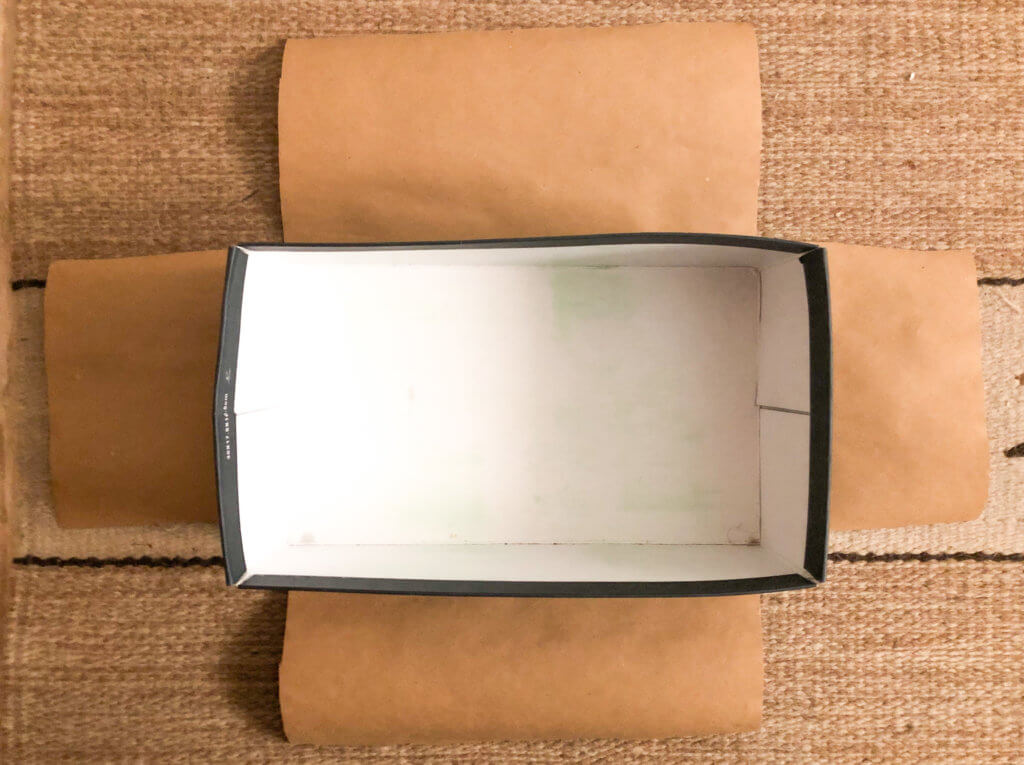 Insert the craft parry inside the box. and fold the left overs outside the box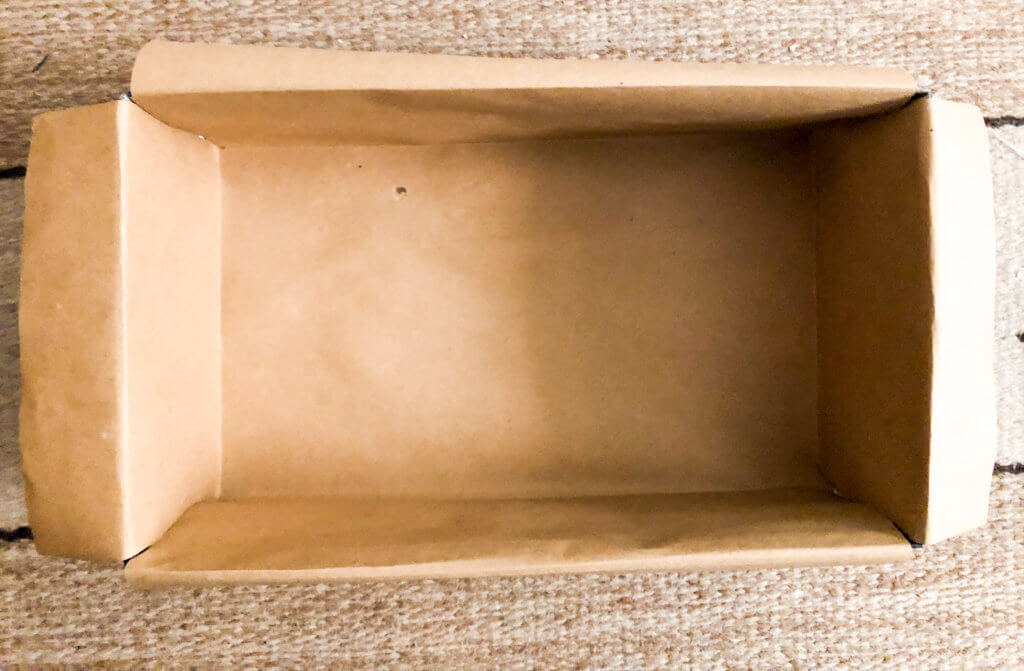 Then tape it to the box.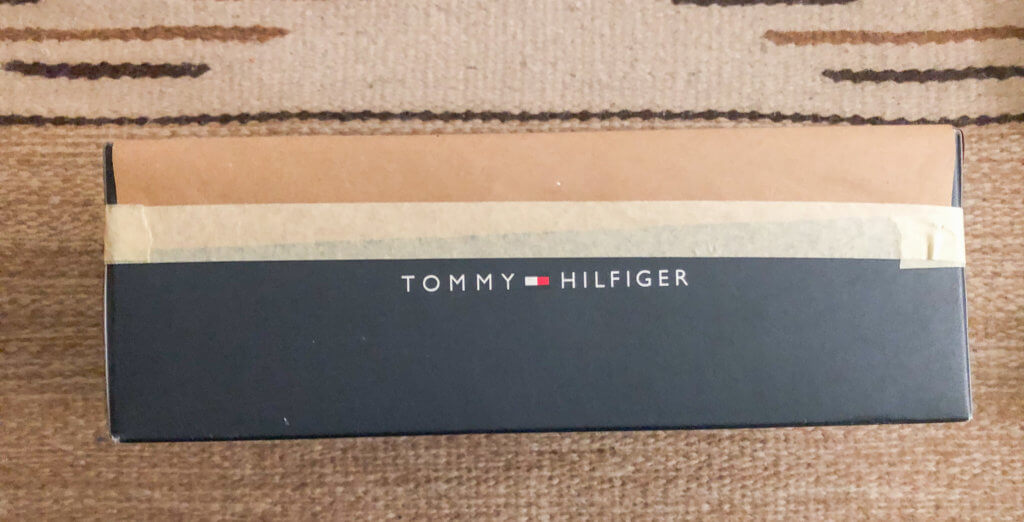 Now get another rectangular piece of craft paper the same measurement as the first one.
Put the box on it and cut the corners diagonally as you see in the picture bellow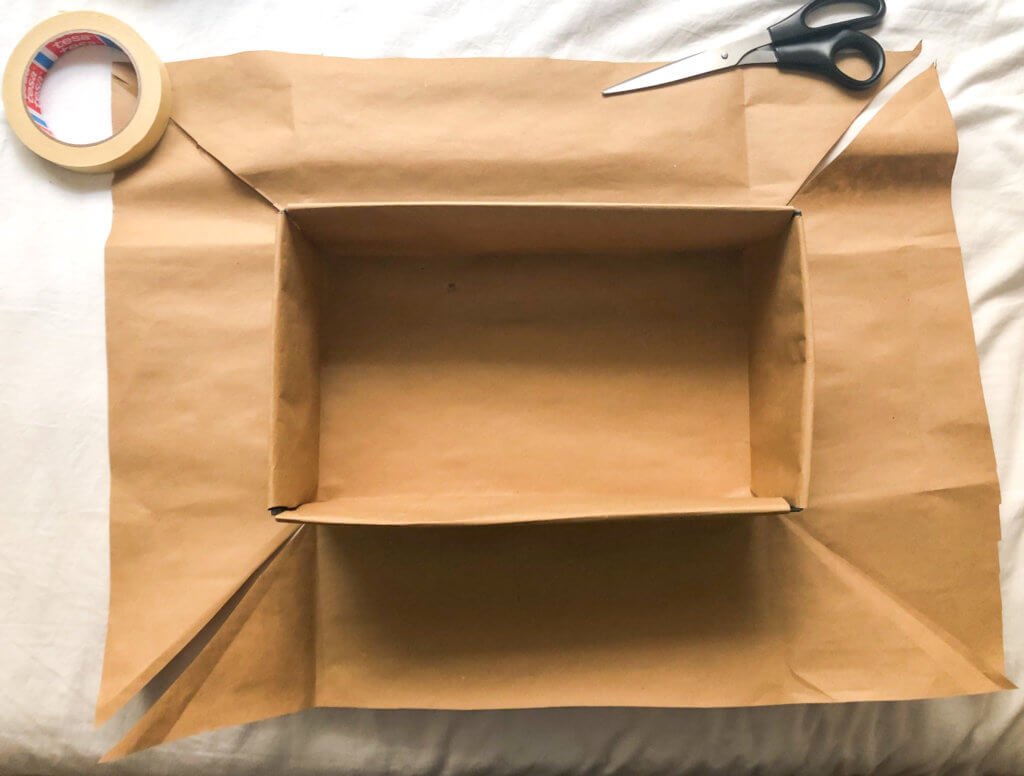 Get the glue gun and glue the craft parry to the long side of the box as you see in the picture bellow.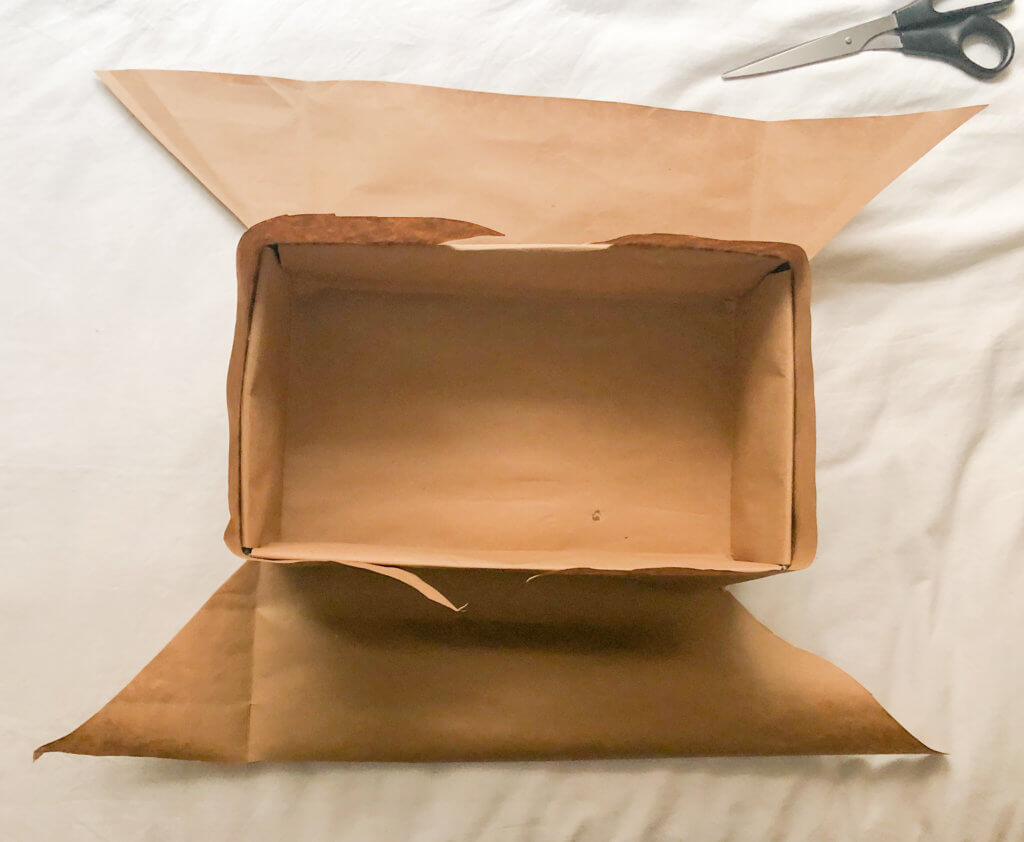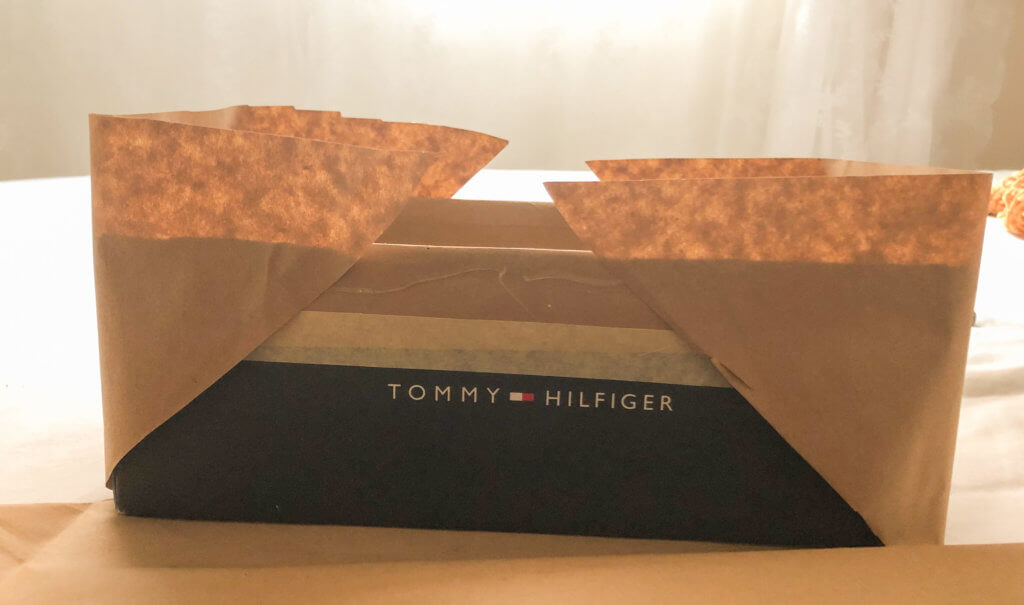 Then repeat on the short side of the box, overlapping the craft paper as you see in the picture.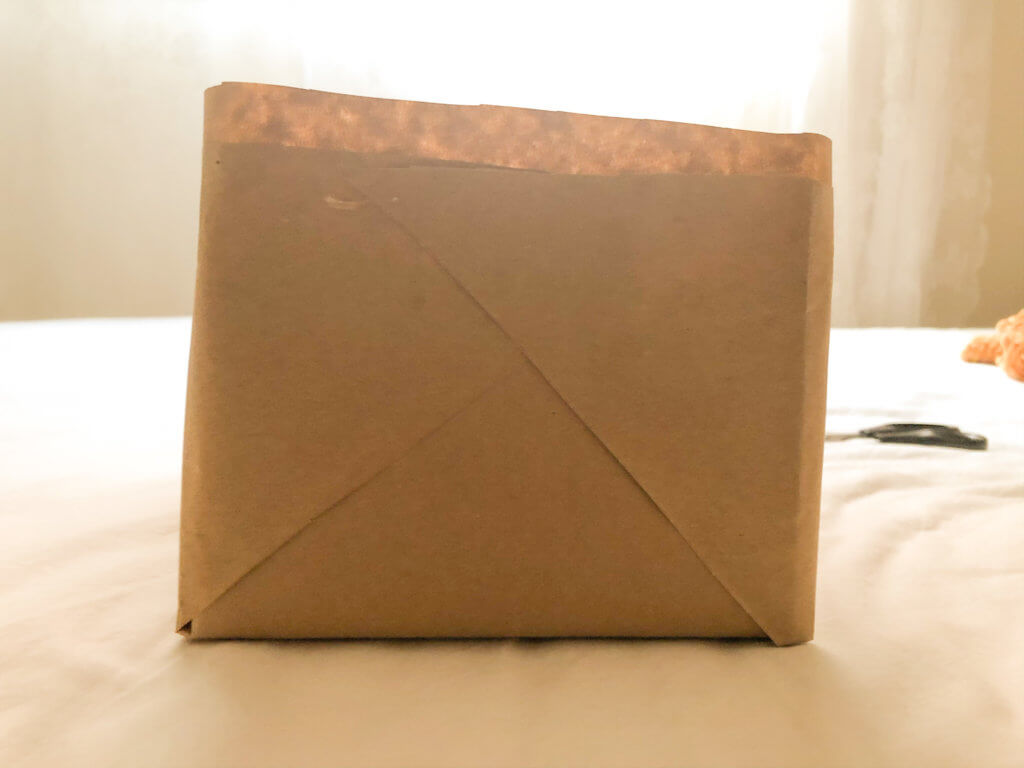 Finally fold the left overs to the inside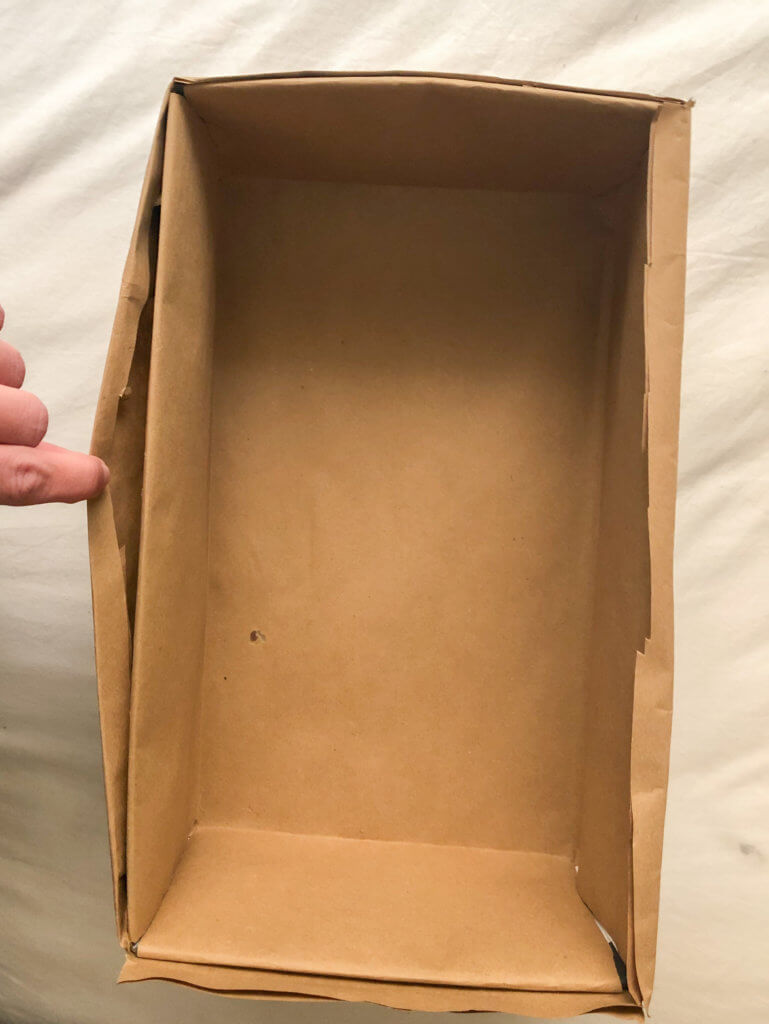 And secure it to the box with hot glue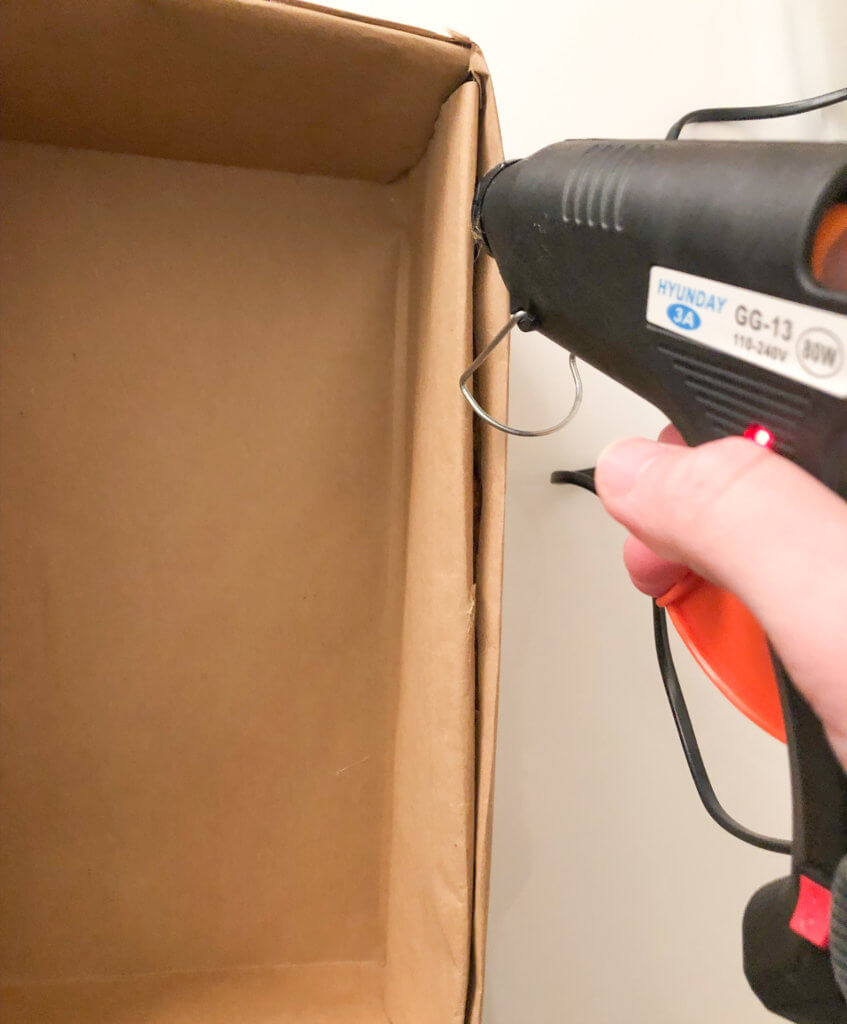 Finally hot glue your lace trims around the the box!!
I hope you liked this tutorial. If you made one, share it with me on Instagram. I would love to see how you adapted it and what variations you made 🙂
Take care and happy crafting!